Quality That Speaks for Itself.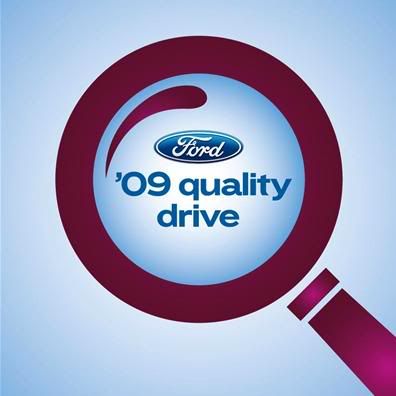 2009 Fusion - Quality is unsurpassed by Toyota Camry, Honda Accord, or Nissan Altima.1
2009 Escape - Unsurpassed fuel economy.2

2009 Focus - Better base highway fuel economy than the smaller Honda Fit and Nissan Versa.3
1 Based on cumulative survey data of 2008 MY Ford and competitive owners at three months of service in three surveys conducted 9/07 - 5/08.
2 Class is Small SUV. EPA-estimated 22 city/28 hwy mpg, I4 manual FWD.
3 Based on EPA estimated 35 hwy mpg manual.